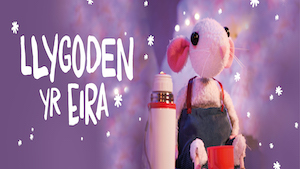 Come and keep warm in the winter freeze and join us on an adventure in a magical forest. Filled with play, puppetry and music, this is an enchanting winter's tale for the very young.
A Theatr Genedlaethol Cymru and Theatr Iolo production, based on the original production Snow Mouse by the egg and Travelling Light.
With support from the Welsh Drama Society, Swansea.
Children under 5
Language: Welsh
Total Seat: 35
Register Now: