Just posed between the tranquil Carmarthenshire countryside and a bustling University campus, Yr Egin has the vibe to suit a variety of projects.
Located in a quiet corner of the creative hub, the picture and sound facilities are equipped with all the latest versions as you can see below.
Our friendly staff, working alongside Gorilla TV (Wales' largest post production facilities company), are ready to assist you in making your latest project the best.
All of the suites are:
available as a dry hire or with an experienced Engineer.
connected to Avid Nexus shared storage
networked together via NDI and Dante for live use
air conditioned
Lunches can be pre-ordered and provided by our onsite café Y Gegin or there's a choice of catering options on the University campus.
Contact jason@yregin.wpengine.com for further information and to discuss bookings.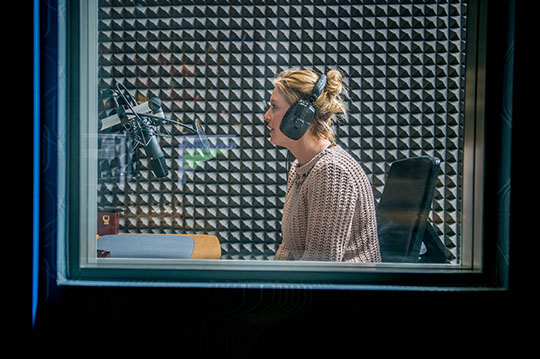 Avid Editing Suite
4k Avid Editing Suite, suitable for Offline and Online Editing and Colour Grading with Avid Nexus shared storage.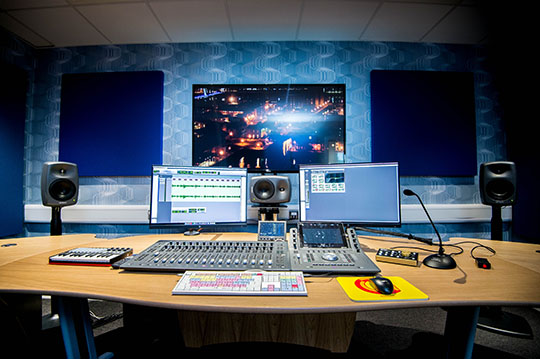 Pro Tools Dubbing Studio
Pro tools HD Dubbing Studio with V/O Booth and 5.1 Surround Setup. It is available for Tracklaying, Mixing, Voiceovers and ADR. . It is powered by a Mac Pro and controlled with the Avid S3 and Pro Tools Dock.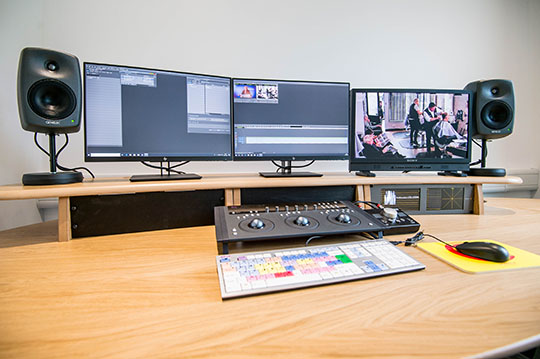 Tricaster TC1 Gallery / Avid Edit 2
There is a Tricaster TC1 Gallery for live work, capable of streaming multi-cam to a variety of web-based platforms. Linked to the TC1 are 4 x Panasonic PTZ 4K Cameras and an intercom system for operators and camera operators etc.
This room can also be utilised as a second edit suite on the same shared storage as Edit 1.
To book, please give details below and we'll be in touch