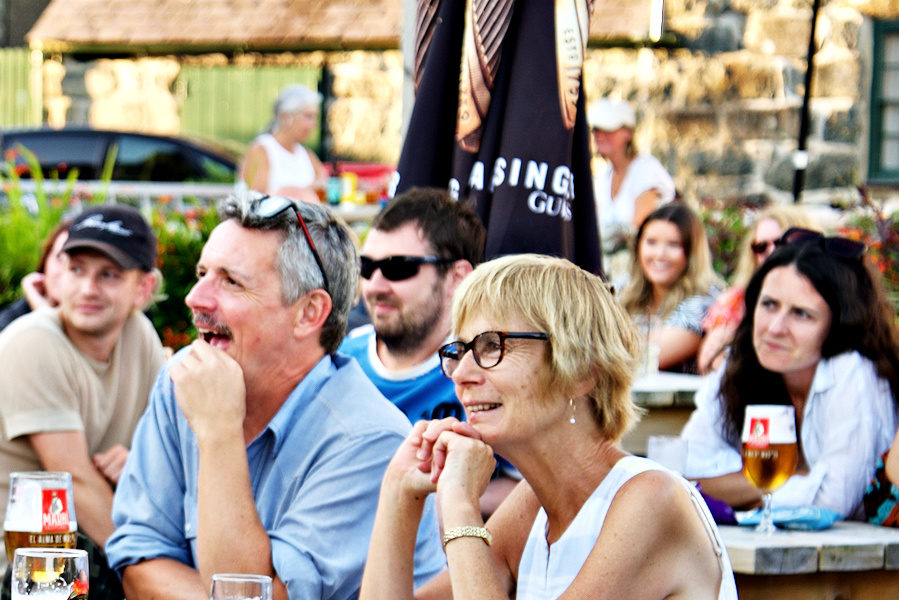 Canolfan S4C Yr Egin is thrilled to announce that Iwan John Williams has been appointed as co-ordinator of the 'Talent Mewn Tafarn' project.
The aim of the 'Talent Mewn Tafarn' (Talent in the Pub) project is to nurture creative talent in the Welsh language, and create a network of performers, writers and community promoters within rural areas, in collaboration with the National Eisteddfod, five community pubs and freelance artists.
Carys Ifan, Director of Canolfan S4C Yr Egin said about the appointment, "This project is so lucky to have someone of Iwan's experience and dedication as its co-ordinator. I am confident that he will collaborate successfully with the talent and the pubs and will develop an exciting legacy for the west – with lots of laughs!"
Iwan is well known in Wales and beyond for portraying hilarious characters on stage and on screen. From children's television (Twm Tisian, Jac Russell, Hotel Eddie) to comedy and drama programs (Cara Fi, Tair Chwaer, Hyd y Pwrs Mawr), Iwan's natural ability to make things funny and to develop memorable characters is obvious. Iwan said of being appointed to the role,
"When I was appointed as project co-ordinator, I got a completely different feeling to when I get a job as an actor. I was almost emotional… (Well… no… there was just some dust in my eyes!). The job of an actor is not always taken seriously and although this is a new challenge, I am looking forward to having the same kind of fun and bringing more comedy to these community pubs."
'Talent Mewn Tafarn' will collaborate with mentors and freelance artists to nurture new talent and creative skills in the Welsh language, with comedy as the foundation to the work. Comedy in this case can be in the form of stand-up, sketches, songs… the possibilities are endless. The hope is to establish a network of community performers and promoters that will contribute to the regeneration and restoration of communities in post-covid west Wales and will contribute to grassroots creative culture.
By collaborating with Menter y Plu, Llanystumdwy; The Vale of Aeron Inn, Dyffryn Aeron; Ty'n Llan, Llandwrog; Tafarn Sinc, Rosebush and Y Fic, Llithfaen community pubs, which are all cornerstones for their communities, the project will try to develop new audiences, participants and community artists.
Looking forward to the project, Iwan said, "I've already met some of the people involved with the pubs and I'm really looking forward to working with them. It is important for me to follow their leadership, as they know their communities best. If you are interested in performing any form of comedy or writing comedy, please don't hesitate to contact us."
Alun Prytherch from Ty'n Llan said, "It was great to see Iwan at Ty'n Llan recently. We are looking forward to working with him to create nights full of fun and laughter – and to have a pub full of people enjoying it".

Tegid Jones from Menter y Plu added, "It was nice to invite Iwan to a comedy show by Cwmni Tebot that was on at Menter y Plu recently and it was a good opportunity to get to know each other and discuss the Talent Mewn Tafarn project. We are looking forward to working with Iwan and the crew and hopefully we can persuade the local people to take the opportunity to show their comedic talents."
Canolfan S4C Yr Egin, along with all partners, are extremely happy with the appointment of Iwan John Williams, and look forward to seeing the project develop over the coming months. This project is funded by the Arts Council of Wales from the Connect and Flourish fund.

More Information:  
 
Catrin Reynolds Chapple,  Communications Officer and Digital Content 
catrin@yregin.cymru  
07805 301 948